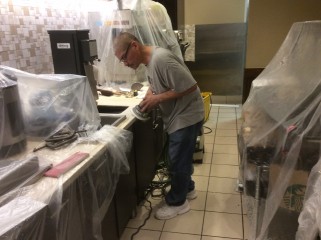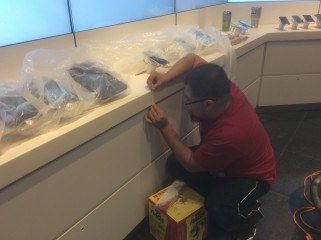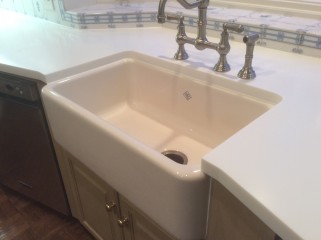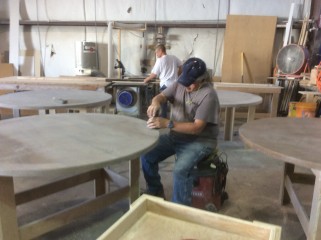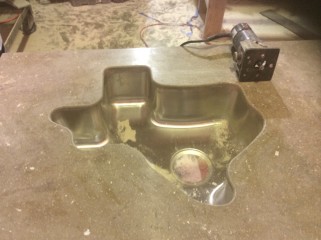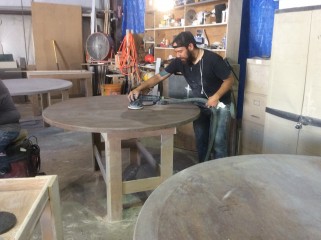 Countertop Services knows how important it is to the customer to have the job done right and in a timely fashion. For this reason, we offer our one day tear out and installation on all our solid surface projects. We know that being without a kitchen can cause a lot of hardships, especially with families. We realize that the kitchen is probably one of the most used and needed rooms of your home. This is why we strive to minimize any inconvenience your new project may cause. This means we come in, tear out your old existing top and put in your new top, all in the same day! In most cases you'll be able to cook in your kitchen that very same evening!
We Offer:
Residential Countertop Services
Commercial Countertop Services
Countertop Fabrication and installation of all major products
Custom Countertop Fabrication
Custom showers & shower pans
Integrated Sinks & stainless Undermount
Repairs on Corian, Granite & Quarts products
Refinishing on Solid Surface countertop
Re-modifying on sinks and cooktops
Re-modifying on countertops and edge profiles
We custom fabricate a wide variety of solid surface products for your kitchen and bathroom. Most commonly installed as countertops, we also fabricate and install integrated sinks, vanity tops, and bathroom showers (walls, floors, shelves, and soap dishes).
Solid Surface Corian We make more than just surfaces, we create the places where memories are made.
Overstock full and partial solid surface sheets, also known as surplus, drop-off, fall-off, or remnants, are solid surface sheets of varying sizes left over from fabrication projects from warehouses and fabrication shops.
Solid Surface Repairs services are second to none. Our technicians are prepared to repair a wide variety of countertop damage. All of our solid surface technicians are fully licensed and insured to perform repairs on countertops for years.
COUNTERTOP QUOTES:
Stop spending hours getting bids on your countertop project! Let us do the searching for you.
In just two easy steps, receive free estimates for Granite, Corian, Quartz, Marble Countertops and more.
Absolutely no obligation to hire.
CARE AND MAINTENANCE
Natural stone is inherently hard and durable, and thus an ideal material for kitchen countertops and bathroom vanities. With proper care and maintenance, your natural stone countertop can last for decades. The Granite you have selected for your home is an investment that will give you many years of good use. Here are instructions and recommendations for routine care and cleaning:
DO:
Dust surfaces frequently
Do not use the stone countertop as a cutting board. This may scratch the stone and dull knives.
Blot up spills immediately
Use a clean cloth for best results
Clean stone surfaces with a neutral cleaner, such as mild liquid dishwashing detergent and warm water. Too much cleaner or soap may leave a film and cause streaks.
Rinse the surface thoroughly after washing with the soap solution and wipe until dry with a soft cloth.
Re-seal Granite every 6 months or at least once a year. (This is a service that we provide)
DON'T:
DO NOT use vinegar, lemon juice, ammonia or other cleaners containing acids. These products containing acids may etch the surface and reduce the sealer's properties,
DO NOT use scouring powders or creams; these products contain abrasives.
DO NOT use cleaners that contain acids such as bathroom cleaners, grout cleaners, or
DO NOT use tile cleaners
DO NOT apply acetone or any type of paint thinner.